Richardson Motors- New or Used Car Dealer in Dubuque
Is this your Business?
Customize this page
Claim this business
Buick dealer Dubuque
Cadillac dealer Dubuque
GMC dealer Dubuque
Honda dealer Dubuque
Dealership Services - Service, Finance, Sales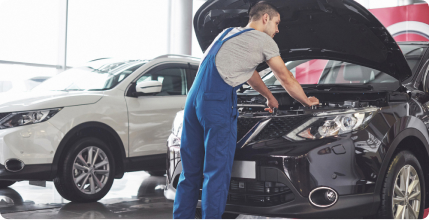 Perfect Auto Services For Our Customers
Want the genuine price of general service and spare parts? Just fill the form on our website for any auto service you'd like to have. Our best mechanics will provide services like tire and suspension check, engine and oil filter replacement, AC services, battery check, oil service, and body painting, etc.
Service Specials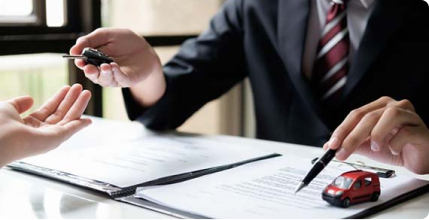 We're Responsible For Your Car Funding
Wish to purchase a car but don't know how to arrange funds for it? You have us. Avail different financing offer from our funding option like getting a loan at low rate of interest for longest tenure period or take the car on lease under flexible terms and condition by availing the deal at a high credit-rating score.
Vehicle Financing
Review From Google (Most Relevant)
By far the easiest, most simplified and pleasant experience I have ever had purchasing a vehicle!!! I had a good idea of what I wanted and needed, I put my trust in Bob Jansen and he KNOCKED IT OUT OF THE PARK!!! Thank you again for the superb help all around!! I couldn't be happier and putting that truck bed to use constantly!
I bought a brand new civic type R from this dealer before they received it. They knew that I was registering in another state, and they told me that I would be driving away with an in-transit plate as they were not able to complete taxes and registration and plates for my state; regardless, they still decided to drill a license plate holder into my front bumper with the sole purpose of displaying their logo as publicity. When I pointed this out to the manager he blamed me for not telling them that I did not want a front license plate holder, and used Honda's predelivery checklist ,and Iowa's front license plate requirement as an excuse for drilling into my bumper. Furthermore, 700 miles later when I was installing mud flaps on my car, I realized that they also delivered the car in an UNSAFE condition, as their mechanic signed but also failed to properly complete Honda's "PDI and final delivery checklist"; the same one that they try to hide behind when they drilled into my bumper, this was evident because I found the orange suspension height retainers still installed and zip-tied to my suspension springs. Now who knows what else they just checked off in the paperwork yet failed to even visually inspect. Thanks to Richardson Motors my Honda dealership experience has been substantially inferior to that with Kia/Hyundai; a very stark contrast to their popular reputation, and Honda should not allow their dealers to use "process" as an excuse to blame their customers for the dealer's carelessness and dealer's failure to communicate about unnecessary and irreversible modifications to a new vehicle. Richardson Motors owes me a new front bumper, and Honda should offer a proper pre delivery inspection from a dealership that takes their responsibilities seriously.
The person I worked with on 12/2 I believe MJ was wonderful! Friendly, Professional and Helpful. He is the only reason I am giving the dealership 3 stars instead of 1 or 2. The problem is I had scheduled my appointment through the GM rewards website for 12/01/22. I received reminder emails, an email saying a Lance Miller would be in touch with me and the week of my appointment I received daily texts leading up to my 12/01 appointment confirming the date and time. I arrive on 12/01 to be told by service staff that I don't have an appointment scheduled and asked to show them the texts and emails proving I had an appointment. I was then told that booking through the GM rewards website doesn't link up to your scheduling system and has been a problem before. Why is that booking option available if it is not working properly? I was told I would need to schedule a new appointment as they couldn't service my car that day. If I had taken a day off of work to show up and find out I didn't have an appointment according to your service department, especially after receiving numerous confirmation correspondences, I would have been even more upset. For this reason and the lack of consideration the staff expressed on 12/01 when I supposedly didn't have an appointment in your system, I would not recommend this dealership. It was a terrible first impression of how you handle customer service. Update: in response to your reach out to us we would like to hear from you standard response, I have emailed Lance Miller directly a week ago and have received no response so maybe you could start by following up within your own company
By far the worst experience with getting my car repaired. Been nearly 3 weeks with little contact on the status, they did give me a loaner car but the communication and run around of not knowing what was happening is unacceptable. One solid week of both my husband and I trying to contact the service manager with no response. We had the best experience with Branden, our salesman but the service department is another story.
Dropped our car off Oct 3rd and didn't get it back from the body shop until December. They didn't fix our front panel, it was still held on by zip ties WE put on until we "got it fixed". I called at least once a week and Andy kept changing the expected pick up date, to the extent of the originally stated 2 weeks to 2 months. We had to go in and nag to even get a courtesy car a month after the original date they stated our car would be done. They didn't even do the basic oil change or cleaning expected when dropping a car off to be repaired. Will never go back, and I hate that I'm paying off a car there still because their service doesn't deserve a dime, don't waste your time with the body shop at this Dubuque location.
called the service department because they didn't remove a recall on the vehicle after completing it. Took 4 transfers to actually get to a service person. Told him the situation. Said he needed some VIN numbers....told him I was at work and didn't have them. Asked him if they did service tickets for work done from other dealers. He replied that they get "thousands of them, thousands of them". He was very condescending and put off. I'm impressed if they are getting "thousands and thousands" of them in less than a weeks time. Actually, if they had actually removed it like they should have I wouldn't even have called in the first place. Won't be doing any business there...
I am re reviewing this dealership after i left a great review initially. After owning this vehicle and started working it literally every time we use it it has an electrical problem that can't be found check stability act loss of engine power, check 4 wd, check trailer wiring all come on. Dash stops working it's a junk. They said it went through service but I have pictures showing the trans filter was literally rusted through and leaking, front brakes and rotors are shot it's a joke. I will say they threw $600 at me for the brakes and for me not to review it again but I am upset. I know it was a 19 with 50 k on it but the credibility they lost with me is worth the review. We are a new business and can't be down the truck and I trusted them. THINK TWICE AS I WAS OUT OF STATE AND PURCHASED IT. Below was the first review when I took delivery as you can read my opinion has changed. It's a 60 k dollar anchor. I would like to share the experience we had with this dealership. Sam Weber was my salesmen for this transaction, and it was seamless and great. In a time where it is not fun purchasing a vehicle, they were no nonsense. I live outside of Chicago, and they delivered the vehicle to me the next day. Bryan in finance was direct, professional, and made the transaction easy. This was a commercial truck that was hard to find, and they did not try and take advantage of ridiculous pricing.
Hey um... could someone please direct me on how to contact the owner? Having a lot of issues. The current issue is that my stereo has become faulty which is covered under the warranty. I got my vehicle back and the stereo still wasn't working only then my lane change camera also didn't work. I brought it back and after the weekend, car in the dealership, was called up yesterday and told they want me to pay for the lane change camera repair, but the man on the phone also explained that it was simply a plug unplugged. I attempted to explain to him that this issue occurred in their care while doing a warranty repair and I don't understand why they want me to pay for something like that and the guy hung up on me. One other thing, the warranty is supposed to cover a loaner vehicle if my car is in the shop for a warranty reason for more than 24 hours. Why are you guys providing every argument NOT to do that, but instead offering to drive me around? $5,000 warranty.