Radley Acura- New or Used Acura Dealer in Falls Church
Is this your Business?
Customize this page
Claim this business
Acura dealer Falls Church
Dealership Services - Service, Finance, Sales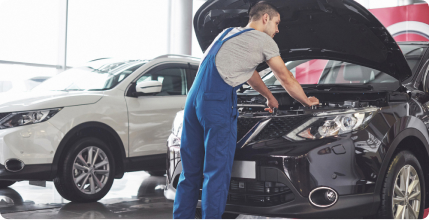 Perfect Auto Services For Our Customers
Want the genuine price of general service and spare parts? Just fill the form on our website for any auto service you'd like to have. Our best mechanics will provide services like tire and suspension check, engine and oil filter replacement, AC services, battery check, oil service, and body painting, etc.
Service Specials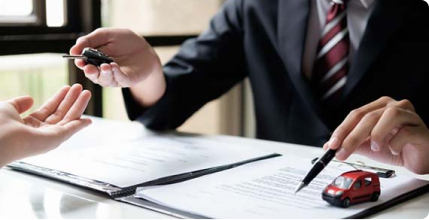 We're Responsible For Your Car Funding
Wish to purchase a car but don't know how to arrange funds for it? You have us. Avail different financing offer from our funding option like getting a loan at low rate of interest for longest tenure period or take the car on lease under flexible terms and condition by availing the deal at a high credit-rating score.
Vehicle Financing
Review From Google (Most Relevant)
My experience at Radley service department was excellent. The managers and friendly and professional and provide timely updates about diagnostic findings on my vehicle. For my recent service, I waited in the service waiting room which is spacious, clean and quiet. I took my 2019 vehicle in because of a strange metallic clinking sound. The technician did impressive detective work to find a piece of metal road debris that had gotten caught inside the tire. Despite being an unusual issue, the Radley team fixed my car quickly.
Am an owner of a sturdy 2006 Acura MDX that is a perfect beat around local car. Unfortunately its key fob was crushed and my wife loves the ability to open the door and start the car quickly at night, so needed to bite the bullet (don't get me started on Acura part prices). Furthermore we moved from Ohio and I had no local dealer so decided I woukd check out dealerships not just for a key but for service quality. Called a few and found Radley (gave everyone the issue and the VIN but only Radley said stop by, register with us, and we will order part and schedule follow up ASAP). In checking in and ordering key I had the great honor of meeting Lamar (both initially and my return today) and having dealt with dealers for years (including family ownership) I know what is key and Lamar has the goods. He is polite, quick, funny and desiring to help). Goal is to keep the beater for as long as possible but as we use an SUV for getting around and love road trips I told Lamar I have a Toyota Highlander getting long in the tooth and (I always buy used) I might consider a trade in (my Toyota dealer keeps on saying let us buy your Highlander even if you don't buy anything else) and buying a lower mileage MDX. Great vibes at this shop and hope management reads and appreciates reviews and understands if I buy a vehicle it is due to Lamar. Separately in the lovely waiting area (I am there now) let me give a shout out to Evelyn Garcia. If you are in the market for a car or service, Radley has to be on your lust.
The BEST customer service I've ever had at a dealership. Brian was super helpful and accommodating. I sold my 2011 Jetta and it was the easiest process. If you're looking for a new or used car, I would highly recommend this location. The team is fantastic! Thank you!
I know nothing about cars. So when the notifications appear in my car to get my car serviced I do it. And unfortunately I always fall for the okey-doke. I was charged almost $600 to replace filters and condition some oil in my car. Then on top of all that they "recommended" new brakes at a cost of $800. The break pads are LESS THAN 30$ each. My neighbor who is a mechanic is putting them on for $100. So I'm paying less than $200 for everything. This Acura dealership wanted to charge me $800!!!!!!!! The $575 I paid for some air filters and oil conditioner is the last up charged service they will EVER bamboozle from me. 🤬 The cherry on top was when I went to pick up me car 30 minutes after they called and said it was ready - but they lost it for another hour!! I was literally sitting in the dealership watching the time go by and there was no sense of urgency to find my car. I missed my a VERY important meeting as a result!!! According to them my car which was supposed to be washed was "skipped". To apologize they gave me a $200 discount on my "next service". The audacity to think I would ever give them another opportunity to screw me over.
We had nothing but a great experience with Radley Acura. We worked with Brian and he took great care of us. We live in NC and this was the only location (on the east coast) that had the 2022 MDX we were looking for. Living out of state Brian made the purchase easy for us and was in constant communication with us (even late at night or when he wasn't "working"). We purchased around Christmas and he made everything seamless, we never even stepped foot in/on the dealership. He sent us pictures and details to make sure we approved before we confirmed the sale, as soon as the car arrived from the factory, he got it shipped to us within a few days. He set up everything from taking the downpayment, to getting paperwork sent to us, adding the heated steering wheel to our ASPEC, and even setting up getting the car shipped to us in NC. We received our NC tags within 30 days. Couldn't say enough positive things and when we are looking to upgrade our next car we will probably make the trip back up to Radley and work with Brain again, we were that impressed.
Lucas was the perfect salesman, so if he sees this, thank you for the great experience! While shopping for cars, there were a couple cars I was interested in, and Lucas was very genuine about the car buying experience. We thoroughly went through the cars as if he was making a purchase too. He pointed out a couple minor defects that I might not have noticed because he wanted to make sure I was fully informed before making the purchase. I really appreciated and respected that. I wish all cars salesman were as genuine as Lucas. After the purchase, I kept in touch with him about the car. During my first service, I went to sales to catch up with him and he was happy to chat with me and kill time while I waited for the service. I talked to him about a couple parts I was planning to buy for the car, and he was actually able to just give me one of their surplus parts! Lucas definitely helps provide a top notch Acura experience.
My visit to Acura was short, informative and exceptionally great. I can't thank the sales person enough, Richie Staggers was a great in helping me to find a car that fit my needs. He answers all my questions and was patient with me. Jereis who was my finance manager, was amazing. She was great from beginning to end. She was upfront about the policies pricing and offer availability. It was a pleasure to work with such a professional team. My experience was wonderful and quick. Thank you all at Radley Acura.
I absolutely acquired a great vehicle from here (just before interest rate rise) and am very happy with my purchase. Not sure how great the deal was, but here we are. Service has been a positive experience. As far as my experience with car dealers, this has been the most positive to date.