Newbold BMW- New or Used BMW Dealer in O Fallon
Is this your Business?
Customize this page
Claim this business
Dealership Services - Service, Finance, Cash For Car, Sales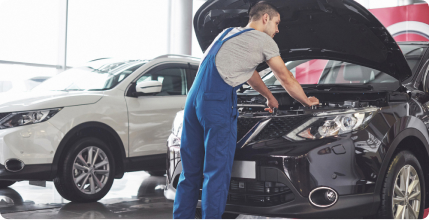 Perfect Auto Services For Our Customers
Want the genuine price of general service and spare parts? Just fill the form on our website for any auto service you'd like to have. Our best mechanics will provide services like tire and suspension check, engine and oil filter replacement, AC services, battery check, oil service, and body painting, etc.
Service Specials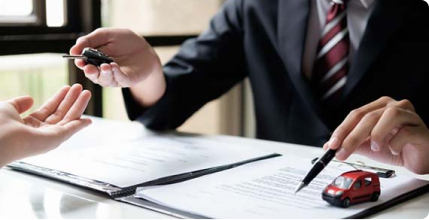 We're Responsible For Your Car Funding
Wish to purchase a car but don't know how to arrange funds for it? You have us. Avail different financing offer from our funding option like getting a loan at low rate of interest for longest tenure period or take the car on lease under flexible terms and condition by availing the deal at a high credit-rating score.
Vehicle Financing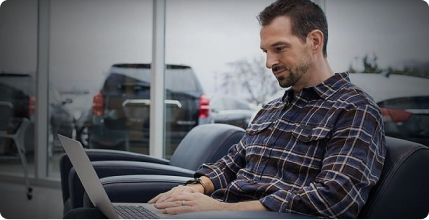 Cash Purchase Second-hand Car From Us
Buy used cars from us with all the assured features by making payment in cash. Shop from our home of cars and we'll provide free pick-up and drop facility. Along with all the greatest discount offers and incentives, you'll see your dream car waiting at your doorstep.
Vehicle Trade In
Review From Google (Most Relevant)
I recently purchased my 3rd BMW from Newbold! It was again a great experience. Adam was very helpful with the design and ordering of my new X7. He kept me updated on the progress and timeline of when I would receive the vehicle. Carlos was great at helping us learn and navigate through the use of new features. The service department at Newbold is wonderful! Dave and Blaine especially have always been so helpful with scheduling service appointments and making sure things are done timely and efficiently!
My wife and I recently purchased a 2021 BMW 330I from Newbold BMW. It was a great buying experience. Working with Joe and Andy was a pleasure. Their friendly style with no sales pressure was very welcome. In addition, after the sale, Joe followed up several times to ensure our expectations were satisfied. Carlos, our BMW genius, was an invaluable part of our buying experience. With so many new and exciting features, Carlos clearly and thoroughly answered all of our questions. He is the glue that puts the entire buying process together. In addition, we previously had highly positive experiences with Dave and Blaine in the service department. So, we are very confident we will receive excellent service in the future from the service department. As an example of the quality of the dealership, we encountered a few minor problems with the car after the sale. To our total satisfaction, the dealership quickly addressed and corrected the issues at no cost to us. Five Stars to Newbold BMW.
My husband and I just purchased our first BMW and we could not be happier. My husband worked closely with Mr. Patrick Newbold to build me the perfect M440i convertible. We live out of state and the delivery was handled seamlessly. After receiving this beautiful car I was contacted by Carlos Holmes, BMW Genius-Client Support Manager who went over every detail of my new car to make sure I could use and take advantage of all this amazing car has to offer. I am thankful for the care and attention to detail that this dealership and its employees have provided to me.
A+++++ for Newbold!! Reid Conner was an outstanding salesman! He was very knowledgeable and not pushy at all. Our car was a custom build and he stayed in contact with us every step of the way. The finance department was very informative and helpful as well! Thank you Newbold!
Ben and Carlos were amazing to deal with. They are so knowledgable about their products its amazing but they explained everything in simple terms. Had a great experience and would definitely go back to them for my next BMW!
Jonathan and Antoinette Smith
Extremely disappointed with our Sales Person Ben. It was all wonderful and fast and excellent service and talk until our 6-figure BMW, i7 arrived with two broken tire rims. We called Ben immediately expecting the same customer service when we were purchasing but now we started receiving text messages about how the car still drives with broken rims, as if to overlook the damage. When we finally got in touch with him, he was crystal clear that it was our problem to solve and he can do nothing to assist us in getting the rims repaired or filing a claim. Given that BMW sold and shipped us our car, we would have appreciated anything from "here's a number" "this is what you can do" "let me try to give you the part number" "let me connect you to the service manager" "here is the tow company number" "let me send you a keychain for your worries" "keep me posted" ...nothing close to this. Ben simply never reached out to us again after our last call letting him know that we needed his help. So bottom line is that we are figuring it all out on our own. That's it. **** I do see your reply, we did not know we were on speaker phone and someone else was in the room. You are referencing the call between Ben and my husband and that's because I needed to elevate the situation to my husband and he had to insist Ben help with the things you have mentioned. We got the shipping company information from our caller ID when they first reached out to us and we sent our photos and we explained everything to the Shippers. We are thankful the shipping company is asking us for this information; but as Ben stated "it is now our vehicle." So we are hoping for the best. But it is clear "it is our problem" and we hope the shipping company you hired resolves this issue in our favor. The reason for our review, is that the responsibility was completely on us given the damage that occurred during transportation. This was shocking and should be told up front. Further, I was hoping your response would be that you would evaluate how you handle such situations and you wished things could have been different. We've owned Jaguars, Mercedes, Infiniti, etc and now a BMW and this is my 1st bad review that I decided to write after not hearing from Ben when my husband asked him to please follow up and assist us with items. Nothing from you or Ben yet, except a response to the review, but we can take it from here. I am thankful for the shipping company and you should use them in the future as they are trying to resolve and fix immediately; but your end BMW must be improved. Something like "Allow us to reach out to the shipping company and make you a priority. If you do not hear from them in 72 hours, please call this number or call us back." Something as small (but big) as this.
Our BMW was recently serviced and the staff was so wonderful to work with. Dave Noones, Courtney Newsome and Blaine Finnegan are the best. And of course the guys that took care of the vehicle. They took time to visit with us. Made us welcome in the Newbold dealership. We have told several of our friends how great Newbold is. They really care about the people. They are more than 5 stars...thankyou
This was hands down the easiest car purchase experience we have ever had. We didn't buy a BMW, but they had a Jeep Cherokee on the used car lot that we came to test drive. They were very helpful with any questions I had and we were in and out in no time at all. I am also very thankful that they take care of all the license fees for purchasing out of state of residence.