Mcgrath Acura Of Downtown Chicago- New or Used Acura Dealer in Chicago
Is this your Business?
Customize this page
Claim this business
Dealership Services - Service, Finance, Sales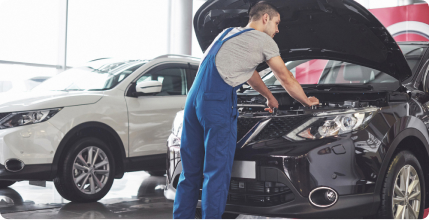 Perfect Auto Services For Our Customers
Want the genuine price of general service and spare parts? Just fill the form on our website for any auto service you'd like to have. Our best mechanics will provide services like tire and suspension check, engine and oil filter replacement, AC services, battery check, oil service, and body painting, etc.
Service Specials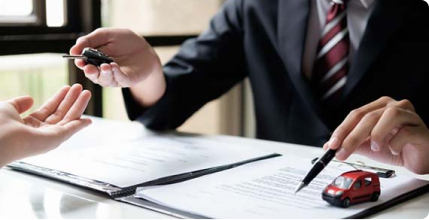 We're Responsible For Your Car Funding
Wish to purchase a car but don't know how to arrange funds for it? You have us. Avail different financing offer from our funding option like getting a loan at low rate of interest for longest tenure period or take the car on lease under flexible terms and condition by availing the deal at a high credit-rating score.
Vehicle Financing
Review From Google (Most Relevant)
McGrath dealership is the best dealership to do business! Orlando from sales helped me find the exact car I wanted. He answered all my questions and explained the entire process clearly. Sam, a customer service representative, was also very helpful in the process and helped me get a great deal! Unlike the dealerships in the Schaumburg area where they lied about my credit, pressure their customers into terrible deals, and have 0 customer service. McGrath has reasonable prices, beautiful cars, and amazing customer service. I recommend all my friends and family to this dealership. I hope to continue doing business with McGrath Acura. All the best to these kind workers, they truly care about their customers!
Overall a very pleasant experience. We were there to look at a particular truck, and things started off great just by the fact the vehicle was actually on the lot (so many other dealerships right now are listing vehicles online in their inventory that aren't actually at the dealership location). Mario from sales helped us out and respected that we were just interested in the truck we came to see and didn't try to pressure us into getting something else. He also reassured us that they would honor the online price that was a bit lower than the window sticker. He was patient and courteous during the whole experience. We were using our own financing through our bank, and both Mario in sales and Luke in financing helped explain the process and helped get everything processed pretty quickly. Felt a little bad, because we got there about an hour before the dealership closed, but everyone we dealt with was very patient and helped us out. Overall, we got the vehicle we wanted at a price that was very fair for the current market, and had a pleasant experience with the staff we encountered at McGrath.
I Had a wonderful experience buying from Orlando. He was very helpful and took his time walking me through the entire process. He was very understanding and made sure I felt comfortable with my decision. Great experience with the dealership overall and I would definitely do business with them again! I feel great about my new car.
Carlos in service at McGrath Acura of Downtown is fantastic! He has been my point person the last two times I've brought my car in to be serviced. Carlos is so thorough and extremely honest when trying to determine which services are imminent and which can wait. He really has the customer's best interest at heart. He is friendly and so easy to talk to regarding your car. I hope Acura recognizes Carlos and all of his efforts. I would give him 10 stars if I could! Thank you Carlos for doing such a wonderful job!
Bought my 2015 TLX there back in 2017. It was a good experience. I had my car serviced there for all the routine maintenance ever since and I've never had a bad experience. They don't try to sell you anything you don't need. I'm usually always on a tight schedule and they always try to work with me to try and service me on the same day, but if they couldn't, they always provided me with a loaner, even if it was just for a day. Really great customer service. Unfortunately my car got totaled a couple weeks ago and I unfortunately am not in a position to buy another Acura right now. But I would definitely recommend this place or buy another car from there if I could.
Stay away. Far, far, away….or at least closely review your paperwork. I recently purchased an Audi S5 from this dealership. We bought a Volvo X90 from a McGrath dealership so we 'thought' they were reputable. Not all McGrath dealerships are created equal. First, the car that I drove was dirty so imagine my surprise when there were 2 dings on the windshield which I noticed on my way home after the purchase. Second, Sammy, the Finance guy packed my loan with after-market insurance that was never explained and only one of the items I even cared for. When I spoke to the Used Car Manager, Tye, he laughed because he acknowledged that this happens often. It's been a month and even after speaking to the Finance Manager, Luke, this still has not been credited. Third, my Audi was advertised as having both Navigation and Remote Start. Mario, the salesman that I worked with, advised that they would be responsible for procuring and installing the chip post-sale. I later received a call from Mario advising that my car was not built for navigation so there is nothing they can do about it. Again, I spoke to Tye and he advised that he would look into it. Two weeks later I have not heard back. I would stay far away from these guys. A lot of talk and no action. Terrible customer service. False advertisement. And loan packing which I'm sure will be interesting to the powers that be. I used to sell financial products so I know that it is illegal to pack on these items. Finance folks do this to earn commission.
Mario (Mankowski) at McGrath Acura on Elston is the person to see if you want a stellar car buying experience. He was so friendly, informative, upfront, patient, and all-around made me feel like he genuinely cared about my needs. I almost went the online car buying route because I didn't want the hassle of pesky car salespeople, so glad I didn't! Thank you to Mario and his team for their commitment to excellence and white glove customer service! I highly recommend and will definitely look to Mario for ALL future new/used car purchases, 100%!
I just want to preface this with: The 5 stars on my review is for Orlando. He was helpful throughout the process of me getting my car. There were issues along the way, but specifically only looking at his performance, he did a good job with what he was responsible for. However, reflecting on everything else that happened, the overall experience could've been much better. If I were to do separate reviews, I would probably give this second portion 2 stars. Jason, the worker who set up my appointment, greatly misled me with information regarding the car I wanted to come in and look at. He knew I was taking time to come from out of state to look at the car and I asked him in an email if the car had a specific function (I had been specifically looking at cars with this function and I've emailed/called multiple dealerships before to check on this feature as well). He told me it did, but upon arriving to look at the car, I found out it didn't have that function. I was extremely upset since I had traveled 7 hours to look at and purchase the car and I was going to leave without getting the car that I was basically promised. This issue made us feel very frustrated and ruined what was supposed to be a very exciting and happy day for me. Again, Orlando was very helpful throughout this whole issue and did what he could to work with us, which was appreciated. This whole issue just took a lot of time, seeing as how we were there from 9am to 3pm (basically their hours). If I had been correctly informed about the car when I asked for the information in the first place, I could have easily avoided this whole situation and avoided the 14 hour drive there and back. Orlando and his manager were able to work out a deal with us in the end though, so I did get the car I wanted (and was promised). It was just an extremely frustrating situation to have to deal with all day. So all in all, I guess some advice would be to make sure you're asking any questions about the car you're interested in to an actual salesperson or manager, NOT the person who communicates with you about scheduling an appointment. I found out that apparently they're a different department and don't know anything about the cars.