Herb Connolly Acura Of Framingham- New or Used Acura Dealer in Framingham
Is this your Business?
Customize this page
Claim this business
Sales Hours
08:00 AM to 05:30 PM
Parts Hours
08:00 AM to 02:00 PM
Service Hours
08:00 AM to 02:00 PM
Service
Monday
Tuesday
Wednesday
Thursday
Friday
Saturday
Sunday
Sales
07:00 AM - 08:00 PM
07:00 AM - 08:00 PM
07:00 AM - 06:00 PM
Closed
07:00 AM - 06:00 PM
08:00 AM - 05:30 PM
Closed
Parts
07:00 AM - 05:00 PM
07:00 AM - 05:00 PM
07:00 AM - 05:00 PM
07:00 AM - 05:00 PM
07:00 AM - 05:00 PM
08:00 AM - 02:00 PM
Closed
Service
07:00 AM - 05:00 PM
07:00 AM - 05:00 PM
07:00 AM - 05:00 PM
07:00 AM - 05:00 PM
07:00 AM - 05:00 PM
08:00 AM - 02:00 PM
Closed

Dealership Services - Service, Finance, Sales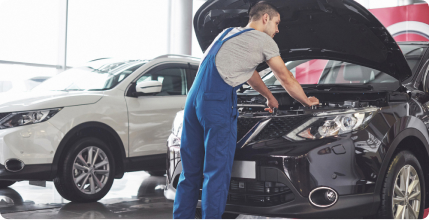 Perfect Auto Services For Our Customers
Want the genuine price of general service and spare parts? Just fill the form on our website for any auto service you'd like to have. Our best mechanics will provide services like tire and suspension check, engine and oil filter replacement, AC services, battery check, oil service, and body painting, etc.
Service Specials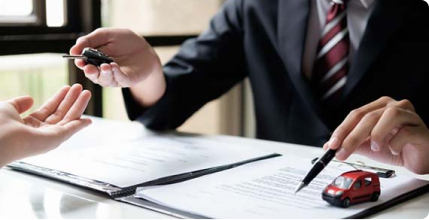 We're Responsible For Your Car Funding
Wish to purchase a car but don't know how to arrange funds for it? You have us. Avail different financing offer from our funding option like getting a loan at low rate of interest for longest tenure period or take the car on lease under flexible terms and condition by availing the deal at a high credit-rating score.
Vehicle Financing
Review From Google (Most Relevant)
I have purchased two cars from Herb Connolly in the last six years, my latest being a preowned MDX. Both times I worked with Ryan and he was excellent. It was a pleasure doing business with Herb Connolly Acura.
I brought my MDX in for service for a faulty sensor causing my emergency brake to lock. The service department contacted me prior to working on the car letting me know what to expect in charges and repairs and continually kept me 'in the loop' as to cost and time to complete repairs. They even made arrangements to allow me to pick up the car after hours. I was very impressed with all aspects of the service department. Thank you Trevor.
Brought my MDX in for a drivetrain noise that wound up being fairly major. The car needed extensive repairs which were covered by warrantee but there was no hassle at all- they stood behind the car they sold me and made it right. Cindy set me up with a loaner and kept me up to date as they progressed through the work. The car was returned to me and so far we've had no further issues. We drive 40 minutes out of our way to work with this dealership- highly recommended!
Giving this place 3/5 stars based on my first encounter with this dealership and my experience purchasing a new car. For reference, I purchased a 23 Integra A-Spec Tech 6M Black/Black. The customer service wasn't the greatest and the atmosphere was cold. Several employees brag and boast about the business being ran by the same family for years except that isn't evident in the behavior of the salesman. After going to the location a few times throughout the process, I wasn't greeted when entering the facility, asked if I wanted refreshments, or shown to the restroom at any point. I had to do these things on my own whim. Meanwhile, Sunnyside Acura in NH stays on top of making sure their customers feel warm and welcome once you step foot in their facility and because salesman and staff ensure you are supported despite their assignment to a customer, you don't get a sense of a competitive atmosphere -- they behave more like a family and a much stronger team. My assigned salesman was transparent about all numbers and didn't try to hustle me like the team at Acura Framingham since my Framingham salesman and their finance team tried to solely advertise monthly payments instead of the out-the-door prices for the car and other offered services. I would've purchased from Sunnyside if they had an Integra in stock and I wasn't pressed for time. Only two employees were incredible and unfortunately I never got the name of one of the gentleman who thought of me when another customer failed to purchase an Integra he/she ordered. My salesman, however, although appearing to be professional, seemed to only be committed to the hustle of selling a car and I felt like a money ticket throughout the process. Even while presenting with mental sharpness, financial and credit preparedness, and demostrating I was well aware of the typical salesman hustle, I was still met with one-speed tactics so the dealer could squeeze more money out of me when they still would've walked away with a great deal because I'm reasonable. I was completely reasonable with the price I wanted for my trade but none of that mattered and the hustle tactics ensued. I didn't feel cared for at all and I was low-balled on my trade that they ended up selling for about $10k more than the price they offered me along with giving me a ridiculousy high APR with a excellent credit score when I checked rates beforehand, qualified for the lowest rate, already had a loan prepared before arriving, and was forced to use Acura financing so they could continue to get the most money from the deal with ZERO regard for me. Businesses will business I guess. At any rate, it was only the car that kept me committed to the deal and I refinanced with another bank within the week for a rate I deserved. I'm grateful to Acura Corp, not Acura Framingham, for creating such a beautiful and capable vehicle as it was the best part of the deal of course. I'm also grateful for the two gentleman who weren't on the sales floor but thought of me when a customer didn't pick up their car. I otherwise will not be purchasing another vehicle from this dealership since there are other dealers much more willing to give their customers a phenomenal and personal experience.
Service staff Trey was very polite, knowledgeable and helpful during the whole check in and out process. He exceeded on all of my expectations on getting my vehicle the needed service requirements. Thank you Trey!
Excellent customer service - made my purchase easy and seamless. Highly recommend, everyone was so helpful and did a great job working together as a team so that I did not have to worry about any of the details.
I've dealt some shady dealers before, but this has to be the cream of the crop when it comes to deceptive and illegal practices. They advertise one price online and when you get there it's a different price and they won't honor the online price. Pretty much lowball you on your trade when Carvana (which is the king of lowballing) offers 5-6k more for a flat out purchase of your vehicle. Do yourself a favor and don't do business with this dealership. And if anyone wants proof, I've got the buy offer from Carvana vs what this dealership offered me. Their offer was actually putting me into negative equity. Laughable.
Herb service team went above and beyond to explain my options to help keep my vehicle running well. Plus, the music in the waiting room was on point! Highly recommend!