Fox Acura- New or Used Acura Dealer in Kentwood
Is this your Business?
Customize this page
Claim this business
Dealership Services - Service, Finance, Sales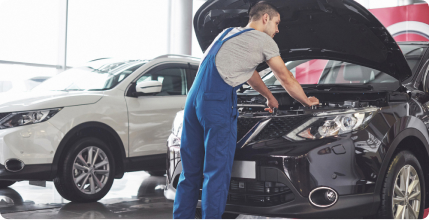 Perfect Auto Services For Our Customers
Want the genuine price of general service and spare parts? Just fill the form on our website for any auto service you'd like to have. Our best mechanics will provide services like tire and suspension check, engine and oil filter replacement, AC services, battery check, oil service, and body painting, etc.
Service Specials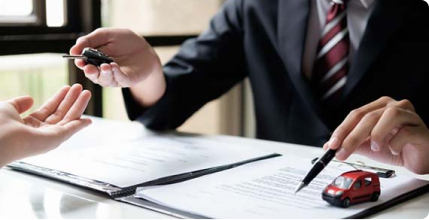 We're Responsible For Your Car Funding
Wish to purchase a car but don't know how to arrange funds for it? You have us. Avail different financing offer from our funding option like getting a loan at low rate of interest for longest tenure period or take the car on lease under flexible terms and condition by availing the deal at a high credit-rating score.
Vehicle Financing
Review From Google (Most Relevant)
The service was quick and thorough. My service representative was very helpful in explaining what had to be done. The lobby was very nice and I really appreciate the complimentary coffee machine and the wipe down of my car.
Smiley and Craig along with service team are absolutely the best. Arguably one of the best service teams in West Michigan IMO. You'll find high turnovers in Technicians in most service departments but here at Fox Acura still all the same Technicians after 7 years of dealing with them.
The Fox Acura staff is professional and courteous. A pleasure to work with. The facility is modern, clean and a very comfortable place to spend time while waiting for your vehicle to be serviced.
Updated 6/24/19: I would update from 1 star to zero stars if it were possible. After being treated like an inconvenience by Jerry while trying to purchase a vehicle, we have now been flat out ignored by the manager after they asked us to contact them. My wife sent an email almost 2 weeks ago asking them how they were going to make things right at this point. They didn't acknowledge they received the email. No response, no mention of how they might change things or if they discussed Jerry's rude behavior with him. No apology, nothing. Zero response. I have never been treated so poorly at a dealership. Walked away unhappy. Unfriendly is an understatement, more like agitated and grumpy salesmen. I don't think Jerry was happy to be working late on a Monday. Treated us like an inconvenience. Didn't greet us. Made us wait forever in the lobby after he saw us walk in. Wouldn't budge on the price of a car that has sat on the lot for 2 months. It is a trade in. It is a base model and they have it priced $1,000 over book price. I really liked the car. Yes it was in nice shape, yes it was well taken care of, and yes the dealership had invested money into the car, but that doesn't mean someone should have to over pay for it. It did have a chunk missing out of the front grill and only come with the driver 2 key fab. Not worth paying over book. If my bank says it's not worth the money and is telling me buyer beware, I can't help but leave a review telling the public the same. BUYER BEWARE! I wasn't asking for the moon, just a fair price.
I had great experiences here until I bought an Acura SUV which was full of problems. Some days the wipers and all electronics wouldn't work, and other days the transmission wouldn't shift above 3rd gear. The electronic issues were about a week after buying and also there was a clunking noise while driving... spent several hundred to try fixing it and half the things still happen unfortunately. Response from the owner 35 minutes ago Thank you for taking the time to share your recent experience at Fox Acura. We want each customer to be completely satisfied upon visiting us, and the impression you received from our dealership is not okay. We would sincerely appreciate the opportunity to amend the situation, so please contact us directly. Thank you. I brought the SUV back to Fox Acura and was charged for the repairs by Fox Acura. I think just for the banging pots and pans noise it was around $400 for welding a heat shield back in place. The electronic issues I don't recall what happened but was charged a service fee. The transmission shift I got fixed elsewhere, I think they had to reset the computer. The electronics failing randomly still happens but we bought a third car because we don't know when this SUV will decide to have the electrical issues. It should be in my service history for you to review, and if I remember correctly I first noticed the electrical issues within a week of owning it but was scheduled about a week later to bring it in. I wasn't told I would be charged and was given a response like I was joking when I asked why I was being charged. You can probably see that we took our cars here regularly until this experience. These things showed up at like a week of owning the car and I'm sure you would be skeptical if you were in my place.
Kelly was extremely helpful when I needed a replacement part for my Acura. She went above and beyond in making sure I had options and could locate the part I needed, I am very grateful for her service! Fox Acura have people that care about your needs and so if you're looking for any of their services you can rest assured that they have your best interest in mind.
I love getting maintenance on my 08 MDX done here. I love how they text you a diagnosis of the vehicle with estimates while I'm in the modern waiting room, then we go over all of it. My loaner car was super awesome, and they did a great job fixing the vehicle. The prices are high indeed but the service is exceptional.
Jerry, Dan and Brian are amazing. The best car buying experience I've had in a long time. I would buy from them in the future. Jerry is a one of a kind sales person. I've purchased a lot of vehicles and I can honestly tell you I've not met anyone like Jerry before. He was honest, up front and respectable. He knows his product and is very knowledgeable. Dan gave us the best price on our trade and was very personable. Brian helped us with financing and got the best deal on a great vehicle. Overall great experience. Highly recommended. Buying a car is a challenge, choose the team that will make it a good experience.