BMW Of Southampton- New or Used BMW Dealer in Southampton
Is this your Business?
Customize this page
Claim this business
Sales Hours
09:00 AM to 06:00 PM
Service
Monday
Tuesday
Wednesday
Thursday
Friday
Saturday
Sunday
Sales
09:00 AM - 06:00 PM
09:00 AM - 06:00 PM
09:00 AM - 06:00 PM
Closed
09:00 AM - 06:00 PM
09:00 AM - 06:00 PM
Closed
Dealership Services - Service, Finance, Sales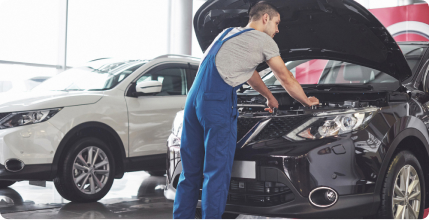 Perfect Auto Services For Our Customers
Want the genuine price of general service and spare parts? Just fill the form on our website for any auto service you'd like to have. Our best mechanics will provide services like tire and suspension check, engine and oil filter replacement, AC services, battery check, oil service, and body painting, etc.
Service Specials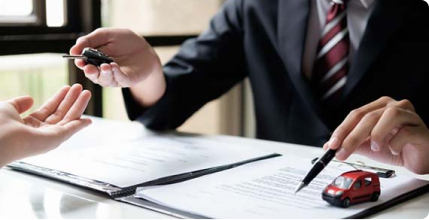 We're Responsible For Your Car Funding
Wish to purchase a car but don't know how to arrange funds for it? You have us. Avail different financing offer from our funding option like getting a loan at low rate of interest for longest tenure period or take the car on lease under flexible terms and condition by availing the deal at a high credit-rating score.
Vehicle Financing
Review From Google (Most Relevant)
You bring your car to BMW expecting probably a better level of service. The last time I was there they completely jerked me around and due to lunches and slowness, I spent 4 hours there. Then they offered me some bogus friends and family 10% off which I had a mailed coupon for anyway. On top of it, soon after I got an engine coolant low notification…so they clearly didn't even check the fluids. I'm done bringing my car here.
Quentin in the service department is the best. He's super communicative, honest, and goes the extra mile to make you feel like you're the top priority. You can tell he takes pride in the brand and his position. I'll always work with BMW of Southampton because of him.
Very honest service center! I brought my car in and Ben greeted me instantly. He helped me talk through the issues with my car and gave me an honest answers.
I bought my vehicle from BMW in Southampton NY and the team there was incredibly professional, friendly and helpful. They went above and beyond in getting me the car I was looking for, which certainly isn't easy in today's times. Stephen Meltcher and Van Vasilakos were extremely responsive and their communications were fantastic. There was never a day were I didn't get an update from them. I bought and picked up my car from them within 7 days from the first inquire. Stunning and, wow, can't tell you how happy they made me. When I picked up the car Van took a significant amount of time to walk me through all the details of the car and helped me set up menus and apps. When I left their dealership I felt I had owned the car for weeks, based on how well I had been introduced to it. Hands down this was the best car buying experience anyone can dream of.
This is literally the worst dealership you will EVER deal with. You have to constantly chase them for everything and they are so all over the place and unorganized. They will just leave you frustrated. All of these other reviews are for sure fake. I've never seen anything like it car shopping. SO HAPPY I didn't wind up getting the BMW with them.
"Never ever ever!!! I had my X5 in at the end of November..." Never ever ever!!! I had my X5 in at the end of November for routine service. After having it for a week and 2 grand later, I got it back. No loaner. In addition to the routine tune up I was told I had a fuel injection issue. The dealership couldn't figure it out and had to go to BMW NA to find out how to fix it. I assume they got that right, the jury is still out. Here's the real issue. I figured while having the car in for service and having it for multiple days, they might think to check the brakes. WRONG! Within days of the service the front brakes began making a horrible grinding, crunching, squealing, head-turning, ear splitting noise. I called immediately and ended up leaving a voicemail message because they're closed on Mondays. I also tried to make an appointment for service online but that was over 3 weeks away. On Tuesday I was able to reach my service rep, after numerous calls. I was told that I could drop it off if I wanted to but basically they wouldn't look at it until the end of the week, more likely the week after. When I told the advisor it sounded as though the brakes were dangerous to drive, the advisor was not concerned. I asked if they could take a quick look and see if it would be okay to drive, The answer was NO!. No concern whatsoever. I asked if I could get a loaner. NO! This all seemed rather incredible for a car company that bills themselves as extremely concerned with safety. No matter how much I pressed they wouldn't agree to look at the car. I also have to say this is my third BMW and most likely after this it will be my last. Georgica Service had been recommended to me for a classic car I own so I called them and explained the issue. They said that sounds dangerous, bring it in, we'll take a look right away. The brakes were metal to metal, dangerous and needed to be replaced immediately. They were done by the end of the day. No more BMW, definitely NO MORE BMW Southampton.
Frank Montalto, the Service Manager, was spot on today and well deserving of being highly applauded for his excellent work today. Great job, Frank!
Thank you Bmw of Southampton for exceptional service, especially Terry, the REAL OG BMW mechanic that was able to troubleshoot and fix the convertible roof on my 2002 M3. Ben, the service writer, was also very courteous and friendly, I really appreciate it! This BMW team is doing their absolute best considering this is a very stressful shop with the amount of work in the season, very demanding customers and being slightly understaffed. Frank, the service manager, is always steering this ship in the right direction and is an admirable Captain. Keep up the good work!