BMW of Nashville- New or Used BMW Dealer in Nashville
Is this your Business?
Customize this page
Claim this business
Dealership Services - Service, Finance, Sales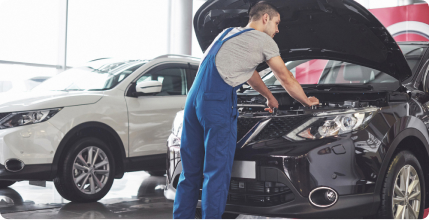 Perfect Auto Services For Our Customers
Want the genuine price of general service and spare parts? Just fill the form on our website for any auto service you'd like to have. Our best mechanics will provide services like tire and suspension check, engine and oil filter replacement, AC services, battery check, oil service, and body painting, etc.
Service Specials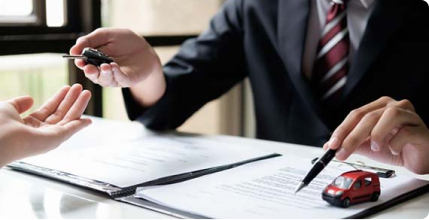 We're Responsible For Your Car Funding
Wish to purchase a car but don't know how to arrange funds for it? You have us. Avail different financing offer from our funding option like getting a loan at low rate of interest for longest tenure period or take the car on lease under flexible terms and condition by availing the deal at a high credit-rating score.
Vehicle Financing
Review From Google (Most Relevant)
Great experience with BMW of Nashville! I had to fly up from the gulf coast to buy a used vehicle. Buying from out of town is always a gamble because there is a risk that the vehicle won't be exactly what you thought or it may smell bad, etc. I was helped initially over the phone by Victoria. She went above and beyond to disclose every minor issue whether she thought they were important or not. She wanted to make sure there were no surprises. She sent me multiple videos and photos. Her objective was clearly to over disclose and I couldn't appreciate that more. She told me the vehicle was super clean and it absolutely is! Also, her communication and response time was insanely fast. Really appreciate her! Ryan helped me at the dealership the next day and the transaction was quick and smooth. Ryan was super helpful and went out of his way to accommodate a few minor requests. Overall a great car buying experience. Would buy from them again!
Brought my 15' 535d in for a leaking sunroof drain. There were several routine maintenance items that came up that I couldn't yet afford to do so I elected to defer those items for now. (Oil filter, fuel filter) They also stated they were able to take car of an open recall item which was great. However…as soon as I left the dealership my car flashed a message saying low coolant. I immediately called the service writer and he told me not to worry. Since the car sat almost 2 weeks it was very common for bmw's to have that message and that it would soon resolve and go away…Then my temp gauge started climbing rapidly. Then my vehicle info system issued an overheat warning and my car went into a limp along mode…I barely made it back to the dealership. I'm not sure if it was an honest mistake addressing the recall or an attempt to generate more service but I'm pretty frustrated. Edit: After taking a look at the car again they found a loose high pressure coolant line that hadn't been properly attached (I'm assuming from the addressed recall service) They promptly flushed everything and fixed it. According to the mechanic they checked for over temperature exceedance and everything checked out. They apologized for the mistake and I was on my way.
Victoria Mulea helped me and my brother with 2 custom build M3 comps! Pricing was best in the country, and there were absolutely no games! Victoria updated us every step of the way, from when the builds went into production, got on the boat, arrived at the port, and arrived at the dealership. It was an amazing experience, and we got to enjoy Nashville for the day as well! Matt McCain , the sales manager, whom we originally spoke with about getting the cars, is a straight shooter and extremely cordial over the phone when we first started. When we we finalized paperwork a few days before arriving, Omar Nelson, the finance manager, was also super helpful and courteous. Thank you Victoria, Matt, and Omar on an amazing buying experience! And yes, you're all correct...skyscraper grey is a much better color than that ugly brooklyn grey!
Buying a car can often times be a daunting ordeal, especially these days, when the whole process has gotten murky. The team at BMW NASHVILLE alleviated all those concerns and led me to purchase my dream M3. Victoria Mulea guided me along with building and pricing, with no smoke and mirrors; I was getting the best car for me at the absolute best price. She even went above and beyond to provide updates about the car's physical journey from Germany to Nashville, making it feel we were both waiting together! Omar Nelson, the finance manager, was quite amiable and patient during the paperwork, explaining in detail all the elements of the deal. He was quite meticulous in the documentation making sure to "dotting the i's, and crossing the t's" for my benefit. This transaction overall for my dream has been like a dream because of the BMW of NASHVILLE team. Thank you Matt McCain and team for providing such a positive personal and professional experience! Brooklyn Grey all the way!
Strangely enough I recently bought a used Lexus here and had a great experience. They offered a very good trade in value for my other car and had me out the door in < 2 hrs. They were honest in pricing and didn't try to hide any random fees in the final price. Thanks Victoria for a great experience.
We were very pleased with our car buying experience at BMW of Nashville. We discussed our needs and preferences with the salesman, and he showed us two cars that fit our descriptions. He outlined their features and general talked about how their performance. There was no pressure, which we appreciated. After driving the two cars, it was clear which one was best car for me. We appreciated Kerry's help and the fact that he offered me his phone number to use if I had any questions. We will certainly go there if and when we need to replace our older car.
Buying a car at BMW of Nashville was simple, easy, and enjoyable. My salesman, Ben, was not aggressive or pushy. He was a fountain of information and answered all of my questions quickly and effectively. I would definitely recommend Ben and this dealership for auto purchases. Job well done team.
Words cannot express how thankful I am that I chose BMW of Nashville!! I am blown away by the level of professionalism and care that I received from my saleswoman Tyler Openshaw. He went above and beyond to make sure I was fully knowledgeable of the vehicle's features and financial side of the sale. I highly recommend this dealership for your next vehicle purchase. Don't forget to ask for Tyler, you'll be glad you did.